We admit students on a rolling basis, however, if you would like to be considered for funding (research and teaching assistantships), the application deadline is February 15, 2023.
For how to apply click here.
---
We currently offer on-campus and online Master's degrees. Our faculty value our graduate students. We take great pride in providing quality instruction, providing research opportunities, and helping our students achieve their goals, whether it is advancing to a Ph.D. program or seeking employment in the public and private sectors.
Our online graduate program was recently ranked the #2 and #3 online Sociology masters programs in the country by University HQ and Intelligent, respectively.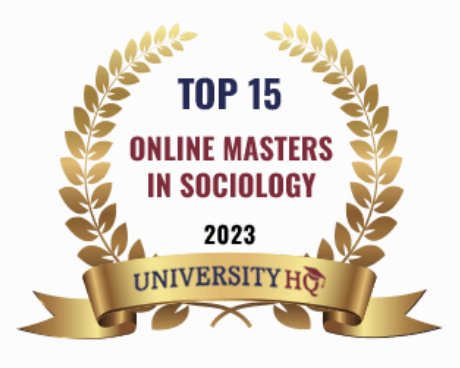 Our online graduate program was also recently named the #1 most affordable online MA in the country by Online U. You can read about it here.
To learn more about our graduate programs, please look over the links featured on the sidebar. If you have any questions, please contact, Dr. David G. LoConto, at dloconto@nmsu.edu or the Department of Sociology at sociology@nmsu.edu.
See some of our frequently asked questions here.