Dr. David G. LoConto
Early American Sociology, Social Psychology, Popular Culture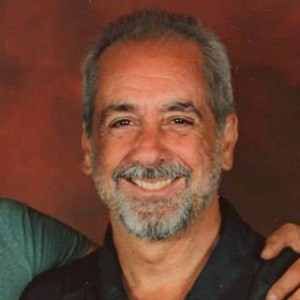 Contact Information
Office: Science Hall 289B
Email:  dloconto@nmsu.edu
---
---
Education
Ph.D. – Oklahoma State University, 1999
M.S. – Oklahoma State University, 1995
B.A. – Humboldt State University, 1993
Background
I have benefited from the opportunities to study a wide variety of social phenomena. I have conducted research and published on people with developmental disabilities; bereavement; race/ethnicity, as well as early American sociological thought. Currently I am focusing more of my time on popular culture topics. I approach social phenomena from a social psychological perspective, specifically that of pragmatism blended with realism. As I approach the twilight of my career, I am focusing more on research that I find 'fun' and that will blend some of my 'off-work' interests with my career. After a few years of focusing more on administrative duties, I am jumping in with these new projects.
Teaching
Most of the courses I teach now fall into two categories: (1) popular culture; and (2) social theory. In the classroom I like to see students integrate and synthesize ideas and apply them to the real world. I provide information on how popular culture and activism work together to try to make the world a better place.
Research
My main focus now involves various elements of Star Trek. The initial research is and has been on the fandom of the Star Trek franchise. The attention of this work is social psychological, focusing on social movements and identity. I published a book, Social Movements and the Collective Identity of the Star Trek Fandom: Boldly Going Where No Fans Have Gone Before, through Lexington Books – Rowman & Littlefield. This was released on March 10, 2020 (paperback came out in 2022). Currently, I am continuing this research doing historical and content analyses on various aspects of the Star Trek fandom. Much of the research continues to focus on social movements and collective identity. However, a current book that I am working on, addresses authenticity and nostalgia as it applies to the Star Trek fandom.

In addition, I have access through the work of colleague, Dr. Marshall Taylor to the scripts of Star Trek series. My goal is to address morality narratives in Star Trek.

I expect the Star Trek research will continue for the rest of my career.

I recently finished a social theory textbook, The Story of Sociological Theory: Contextualizing Social Thinkers, for Cognella Publishing. That will be released in the Spring of 2023. In 2019 the second edition to my Introduction to Sociology textbook, Sociology and Thinking Critically: An Introduction, by Green River Technologies. I am especially pleased that I added two new chapters in that textbook, one on living in a post-fact world, and the other on popular culture.