Dr. Travis Weisse
Sociology and History of Health, (Alternative) Medicine, Nutrition, Diet & Lifestyle Cultures, Scientific Expertise, Food Choice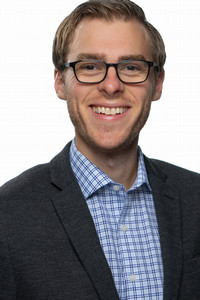 Contact Information
Office: TBA
Email: taweisse@nmsu.edu
---
---
Education
Ph.D. – University of Wisconsin-Madison, 2020
M.A. – Indiana University Bloomington, 2013
B.A. – Quinnipiac University, 2011
Background
I am a Visiting College Assistant Professor in Sociology and in Public Health at New Mexico State University. I'm currently teaching courses on the sociology of health and medicine, the sociology of diet and fitness cultures in America, public health nutrition, and human sexuality.
Research
Broadly speaking, my research examines the social and cultural history of dieting, longevity, wellness, and alternative medicine and the social construction of scientific expertise. My first book, Health Freaks: Fad Diets, Cultural Movements, and the Quest to Relieve Chronic Illness in America (under contract with UNC Press // expected Spring 2024), provides a critical cultural history of American fad diets, their colorful creators, and devoted followers. It also turns the conventional narrative of American dieting on its head by examining diets, not through the familiar discourse of weight loss, but through the lens of alternative medicine and the history of social and political movements. By examining the social mechanics powering the erosion of trust in conventional scientific and medical expertise and the growing faith in high-powered fringe theories, Health Freaks sheds new light on some of the most pressing and intractable public health issues of our time.

My latest research explores similar issues from a different angle by scrutinizing the financial and personal relationships between the food and chemical industries, academic nutrition labs, and the fierce anti-quackery stance of the medical establishment. Looking toward the future, my next big project will center on the entanglement between dieting and wellness trends in Silicon Valley, the architecture of the web, and the propagation of heterodox health beliefs online.